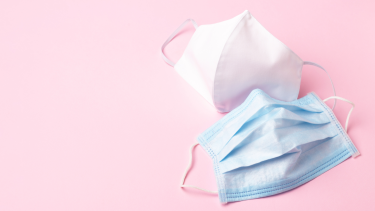 Health & Safety Measures: What You Need to Know for Your First Week Back
March 28, 2022
As we welcome students and staff back to the classroom returning from Spring break, we will be following the new Provincial COVID-19 Communicable Disease Guidelines for K-12. Here's what you need to know about the updated guidelines.
Effective Monday, March 28, 2022, the following will apply in our district: 
Masks – no longer required - The decision to wear a mask or face covering is a personal choice for staff, students, and visitors. A person's choice will be supported and respected. Please note: Anyone that has traveled outside of Canada must wear a well-constructed and well-fitting mask when in public spaces (schools included), both indoors and outdoors, for 14 days following entry into Canada.
School Gatherings and Events – some capacity limitations in place - Extracurricular events where parents or spectators attend will not exceed 50% of the venue's capacity. School gatherings that bring together staff and students will not be subject to capacity limitations. 
Spacing Arrangements – no restrictions - Schools can return to classroom and learning environment configurations and activities that best meet learner needs. 
Visitor Access – no restrictions - Schools and district sites will return to routine sign-in/sign-out practices present prior to March 2020 and do not need to keep a list of the date, names, and contact information of visitors for communicable disease prevention purposes. 
Field Trips – no restrictions - Schools will make every effort to avoid venues/locations that place additional requirements that could prevent students or staff from being able to participate. 
As restrictions are being eased, we continue to encourage everyone in schools and district sites to do a daily health check, stay home when sick, and practice hand hygiene and respiratory etiquette.
We appreciate your patience and support of each other as we navigate through these latest changes.