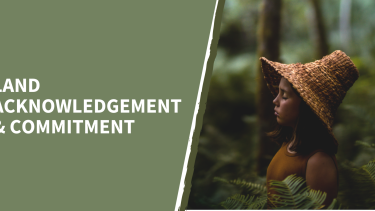 Land Acknowledgement and Commitment
The Indigenous Education Council was created as a governance structure supporting the work of the Indigenous Department in our school district. Dr. Gwendolyn Point is a cultural advisor for our school district and is the chair of the IEC.  There are three other voting members of the IEC: a representative from Mathxwi First Nation, Semá:th First Nation and the Fraser Valley Métis Association.  This council provides perspective and input to support the work of our Enhancement Agreement. 
The IEC reviewed and approved the Land Acknowledgement and "Our Commitment" to be used broadly across our district.  The "Our Commitment" would be used in some contexts such as professional meetings as a reminder of our commitment to equity.
The purpose of the Land Acknowledgement is to honour our Indigenous People and to start meetings and gatherings in a positive way; to set out our work with positive intention.