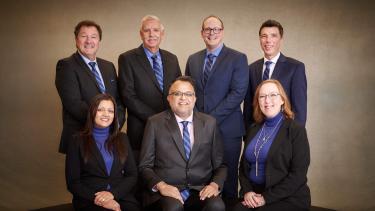 Public Board Meeting
School Board Office (2790 Tims Street)
The Abbotsford Board of Education regularly meets throughout the school year. These meetings are open to the public. Agendas and minutes from the public Board Meetings can be accessed through the District's Electronic School Board.
Board Meetings commence at 7:00 pm at the School Board Office. Questions regarding items on the agenda can be sent to info@abbyschools.ca.
---
Guidelines for Public Attendance at Board Meetings
Public Meetings of the Abbotsford Board of Education are held in accordance with section 67 of the School Act and are open for public attendance. The aim is for the public to observe the Board's proceedings, fostering awareness and understanding of the Board's work and the Abbotsford School District.
Public Board Meetings are primarily observational and do not serve as a forum for active public participation, except during the designated question period. During this time, questions related to topics on the current meeting agenda may be asked.
All attendees are expected to maintain appropriate conduct throughout the meeting. Disruptive behaviour may lead to removal from the meeting. Signs, banners, and similar visual distractions are not permitted in the Board Room during Public Board Meetings.
Boardroom Capacity
Please be advised that the room capacity for this meeting is limited to 20 people. We appreciate your understanding and cooperation in adhering to this capacity limit for safety and comfort.